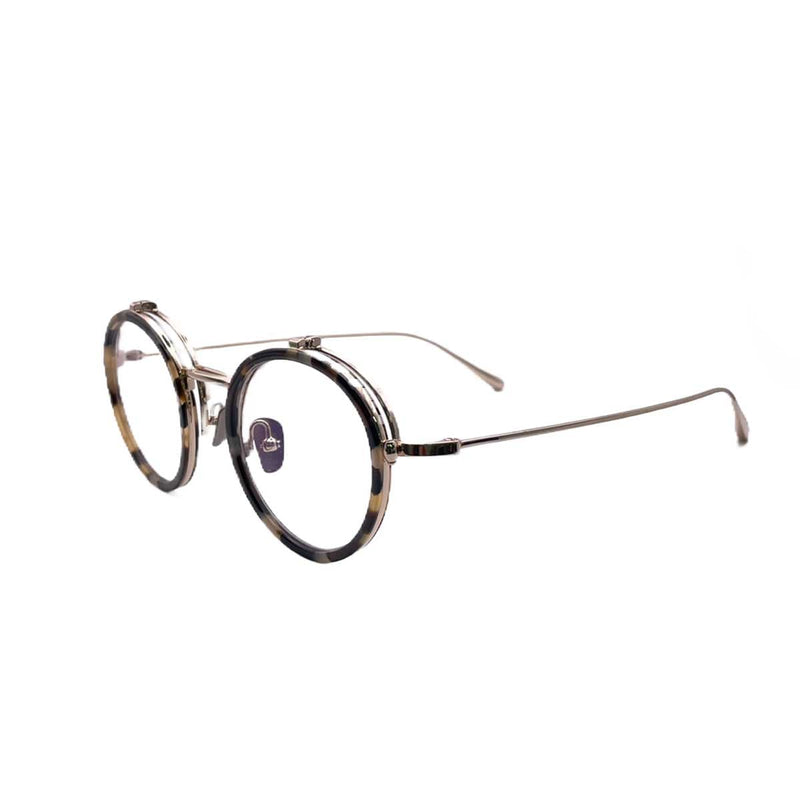 Mallow - Trad - TR2201
This product is a "rim-wrapped" product made of beta titanium wrapped around plastic (acetate) that imitates the silhouette of a modified round (a mix of Boston and round) type.

This product uses a flip-up mechanism.

The nose pads are made of titanium, so this product is recommended for people with allergies.

Material: Acetate, titanium, beta titanium (nickel-free)

Country of origin: Japan (China only for plating)

*This product comes with a case and cleaning cloth.
Color: 
C1 : Black Demi x Gold
C2 : Brown Demi x Gold
C3 : Marble x Gold

C4 : Blue Demi x Silver
Lens:Blue light cut lens
Size: 44□21-150(mm)
1: Lens width 44
2: Bridge width 21
3: Temple length 150
4: Lens height 40
5: Frame width (excluding temple part) 108
6: Overall width 128
7: Overall vertical width 48
Weight: 23g