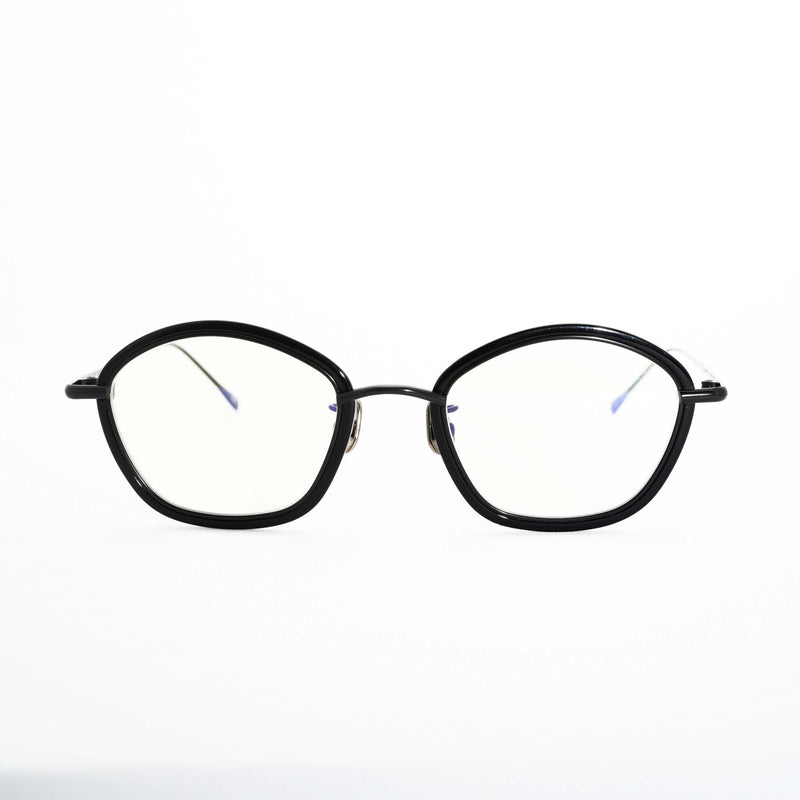 Trad "Neo Mode to Neo Classic"

As the name "innovative things are traditionally dropped", we eliminate all waste in traditional design and "create a new interpretation of traditional design".

This product is a pair of glasses with a traditional silhouette of Pentagon shape (pentagon).

Instead of "rim winding" where the rim is wrapped around plastic (acetate), the rim is wrapped with plastic, which is an unlikely design.

The dry lens PC-CURE is adopted as the lens, and the blue light cut lens which is advantageous for remote work is carried. Therefore, it is an item that is also appreciated as a gift.

Titanium pads are used for the nose pads to prevent allergies.
Lens
Frame:dry hi-con blue(blue light cut lens)

Material:β-titanium
MADE IN Japan
Color
C1 : Black x Mat Black
C2 : Yellow clear Demi x Antique Silver
C3 : Brown Demi x Antique Gold

Size :46□22-138
1: Lens width 46
2: Bridge width 22
3: Temple length 138
4: Lens height 38
5: Frame width (excluding temple part) 115
6: Overall width 123
7: Overall vertical width 44