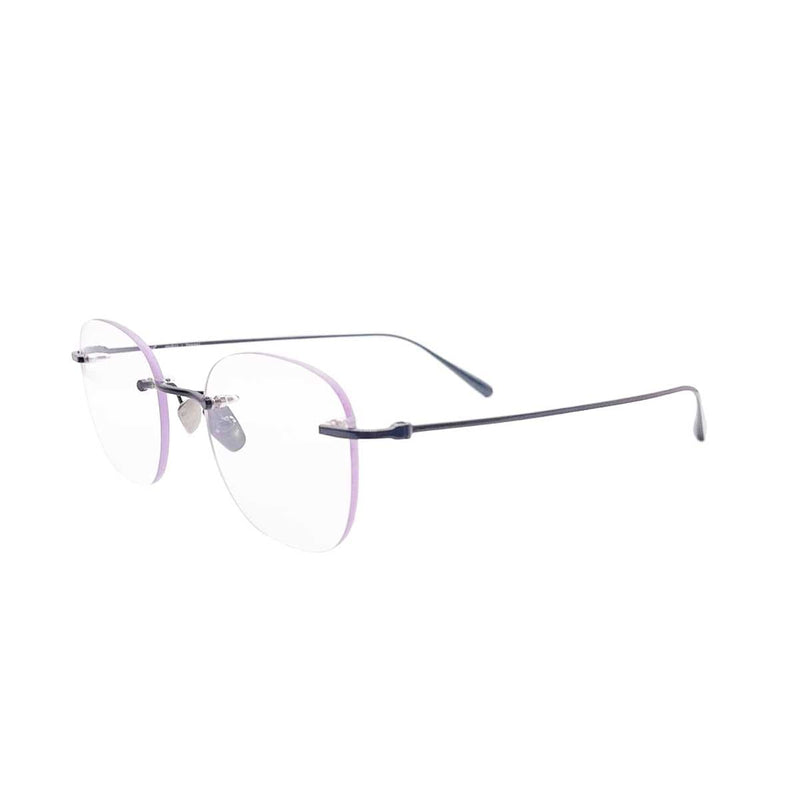 Teasel - square [Trad - TR2205 - 2]
This product is rimless (2 point) glasses that imitate a square silhouette. Due to the structure of the product, it is recommended for those looking for glasses for everyday use.

The nose pads are made of titanium, so this product is recommended for people with allergies.

Material: Titanium, beta titanium (nickel-free)

Country of origin: Japan (China only for plating)

*This product comes with a case and cleaning cloth.
Color: 
C1 : Shiny Black
C2 : Shiny Gold
C3 : Shiny Silver

C4 : Pearl Pink

Lens:Blue light cut lens
Size :47□18-150(mm)
1: Lens width 47
2: Bridge width 18
3: Temple length 150
4: Lens height 41
5: Frame width (excluding temple part) 112
6: Overall width 125
7: Overall vertical width 41

Weight: 18g