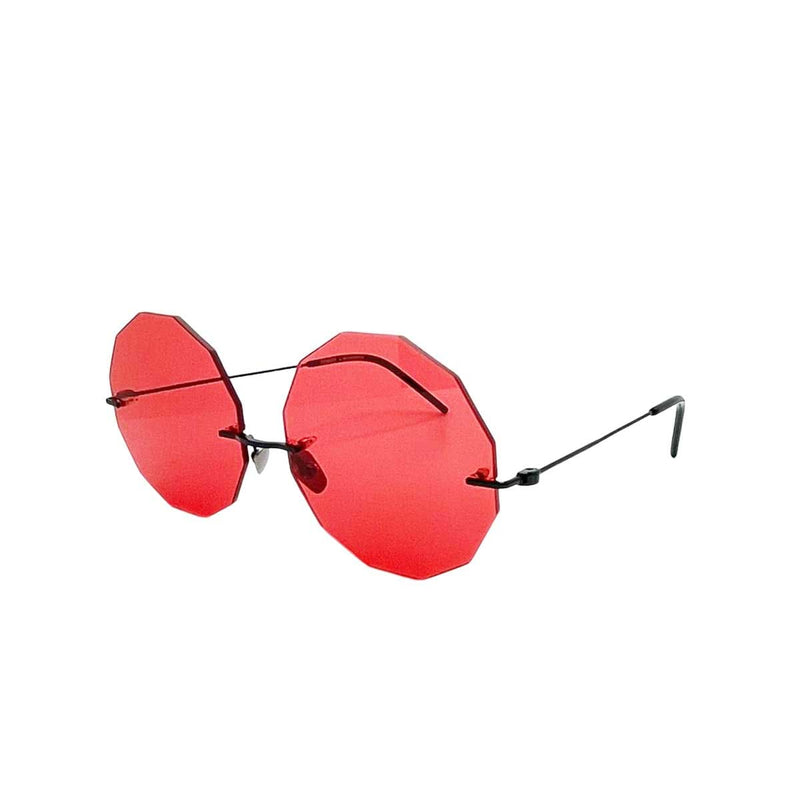 FLASH(hexagon)[Resonance - REIN2209-2]
This product is a frame with a dodecagonal lens form and a frameless (2-point) design.

Although it may look radical, the silhouette is close to a round design, making it an item that makes your eyes stand out for those who are unsatisfied with a regular round design.

Material: Stainless steel

Country of origin: China

*This product comes with a case and cleaning cloth.
Color: 
C1 : Shiny Black x Red or CR39 Blue light cut lens
C2 : Shiny Silver x Pink or Blue light cut lens

C3 : Persimmon x Blue or Blue light cut lens
C4 : Fluorescence Blue x Orang or Blue light cut lens
Size: 60□17-150
1: Lens width 60
2: Bridge width 17
3: Temple length 150
4: Lens height 60
5: Frame width (excluding temple part) 136
6: Overall width 145
7: Overall vertical width 60

Weight: 20g

Lens: Sunglasses Lens or CR39 Blue light cut lens

*NEJU, HALO, and FLASH come with a lens that is the opposite of the one installed at the time of shipment.

(Blue light cut lenses or sunglasses lenses)