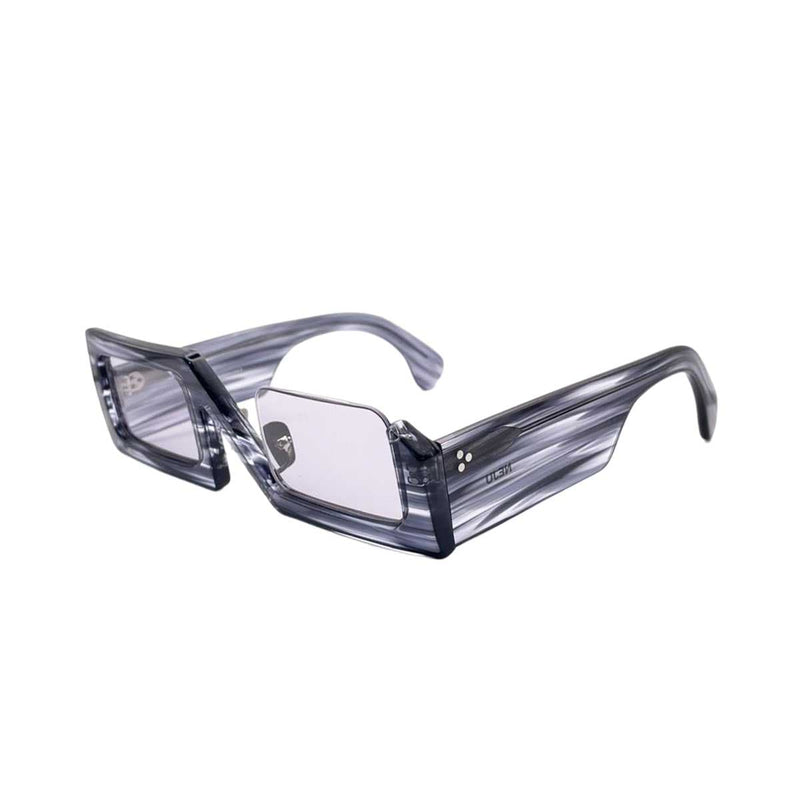 NEJU[Resonance - REIN2208]
This product is a design based on METRONOME's "Crawl" with the theme of "What would you do if you were to make it now?" The asymmetrical design can truly be called METRONOME. We were able to successfully incorporate that design into a contemporary design and manufacture it at an affordable price.

It will be the flagship of this season's Resonance design.

The nose pads are made of titanium, so this product is recommended for people with allergies.

Material: acetate, titanium

Country of origin: China

*This product comes with a case and cleaning cloth.
Color: 
C1 : Black x Gray or CR39 Blue light cut lens
C2 : green x Brown or CR39 Blue light cut lens

C3 : Red x Gray mirror x CR39 Blue light cut lens
C4 : Crazy Mix x Red & Purple or CR39 Blue light cut lens

Size: 51□30-150(mm)
1: Lens width 51
2: Bridge width 30
3: Temple length 150
4: Lens height 28
5: Frame width (excluding temple part) 130
6: Overall width 145
7: Overall vertical width 42

Weight: 53g

Lens: Sunglasses Lens or CR39 Blue light cut lens

*NEJU, HALO, and FLASH come with a lens that is the opposite of the one installed at the time of shipment.

(Blue light cut lenses or sunglasses lenses)