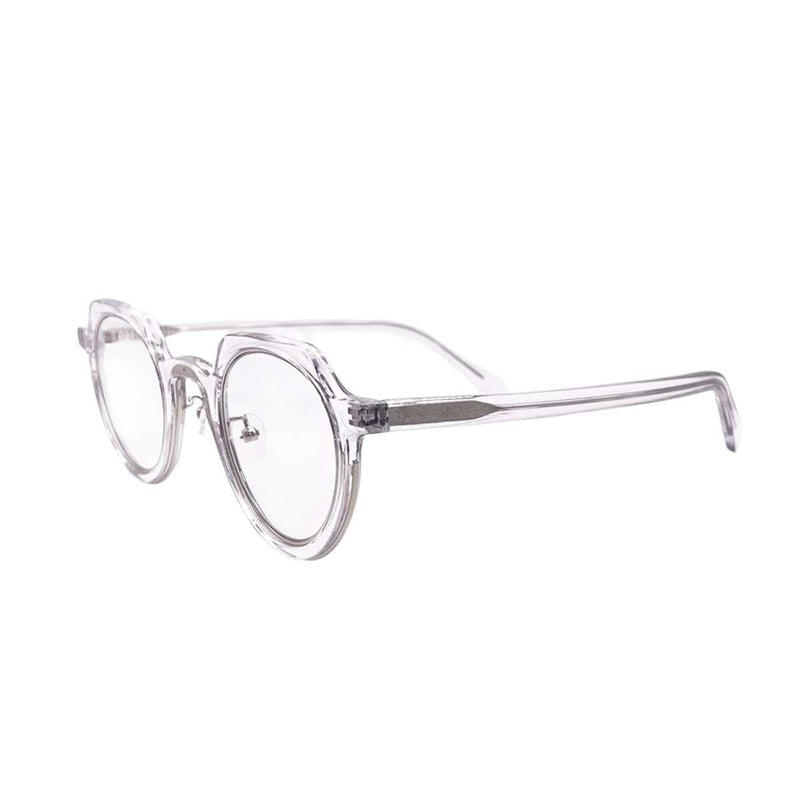 BRIDGE - Resonance - REIN2202
This product is a distinctive frame with a crown panto silhouette shape and a color ring inspired by this season's collection theme, ``neon'', wrapped in wire metal.

The slender silhouette that can be used for everyday use makes it an item that makes your eyes stand out.

Material: acetate, stainless steel

Country of origin: China

*This product comes with a case and cleaning cloth.
Color: 
C1 : Clear x Silver
C2 : Clear x Gold
C3 : Clear x Neon Blue

C4 : Clear x Neon Yellow
Size:44□30-150(mm)
1: Lens width 44
2: Bridge width 30
3: Temple length 150
4: Lens height 40
5: Frame width (excluding temple part) 118
6: Overall width 140
7: Overall vertical width 48

Weight: 34g

Lens:blue light cut lenses