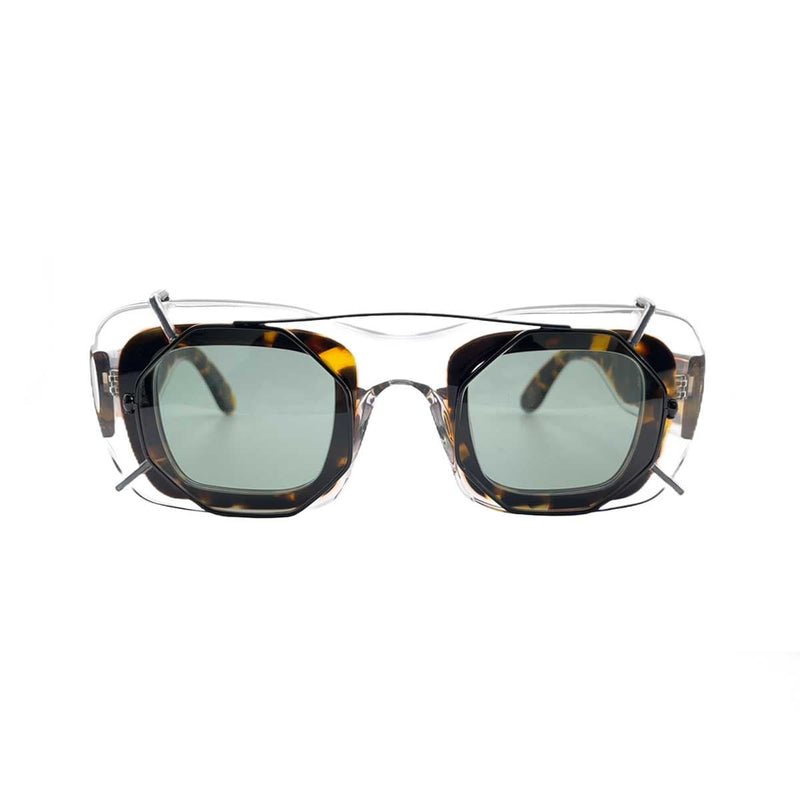 This item adopts clear material so that it can direct its entire lightness even though it looks this.
This is this term flag ship model.
You can switch from normal glasses to sun glasses by using the clip.
It is equipped with demo lens for its frame and sun glasses lens for the clip.
This item is octagon type and round look sun glasses.
Please bring a frame to official METRONOME or Resonance sales agent shops, or the other eye wear shops. The lens are changeable because of its structure.
Material :Acetate, stainless
MADE IN CHINA
Color: 
C1 : Black clear x Green
C2 : Clear x Brown Demi x Green
C3 : Yellow Clear x Brown Demi x Green
Size: 42□30-140
1: Lens width 42 (clip 43)
2: Bridge width 30
3: Temple length 140
4: Lens height 35 (clip 43)
5: Frame width (excluding temple part) 110
6: Overall width 142
7: Overall vertical width 49
Weight 65g (52g without clip)
Brand Resonance
lens color
Frame: Main body demo lens
Clip part: Sunglasses lens