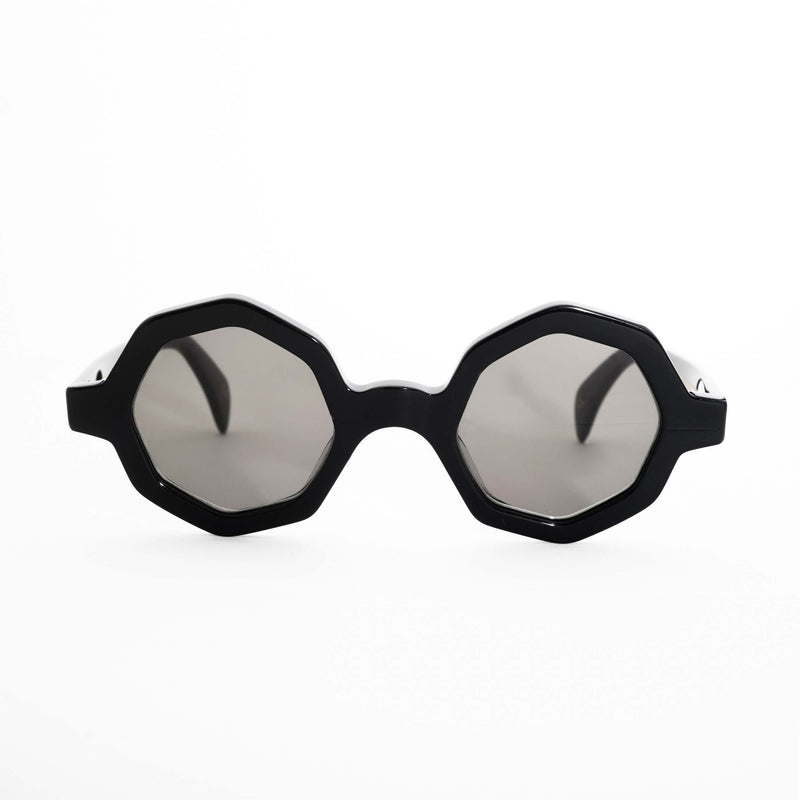 This item is octagon type and round look sun glasses.
This item is easy to use so that it matches to any situation and TPO.
C3 lens is equipped with blue light cut lens. The other colors are equipped with color sun glasses lens.
Please bring a frame to official METRONOME or Resonance sales agent shops, or the other eye wear shops. The lens are changeable because of its structure.
Material :Acetate
MADE IN CHINA
Size:
45□25-145
(mm)
1: Lens width 45
2: Bridge width 25
3: Temple length 145
4: Lens height 43
5: Frame width (excluding temple part) 113
6: Overall width 140
7: Overall vertical width 55
Weight 39g
Brand Resonance
Color
C1: Black x Gray
C2: Three-dimensional Black x Gray
C3: Three-dimensional Red x Clear (Blue light cut)
C4 : Three-dimensional Red x Red
Lens color Colored lenses or blue light cut lenses