RE001 [ Rimsync eyewear ] (One point frame)
This product comes with a case and glasses cleaning cloth (cerito).

A completely new type of glasses frame that uses reverse rims.

The gap between the rim and the lens creates an elegant finish that doesn't feel constricting.

βTitanium is used to pursue a comfortable wearing experience and to create supple temples.

These glasses do not put any stress on the lenses, so you can enjoy clear vision forever.

The frame is safe and made in Japan.
HAND MADE in JAPAN.
Brand Rimsync eyewear
Nose pad With nose pad

Country of manufacture: Japan

Rim 1point

Material Titanium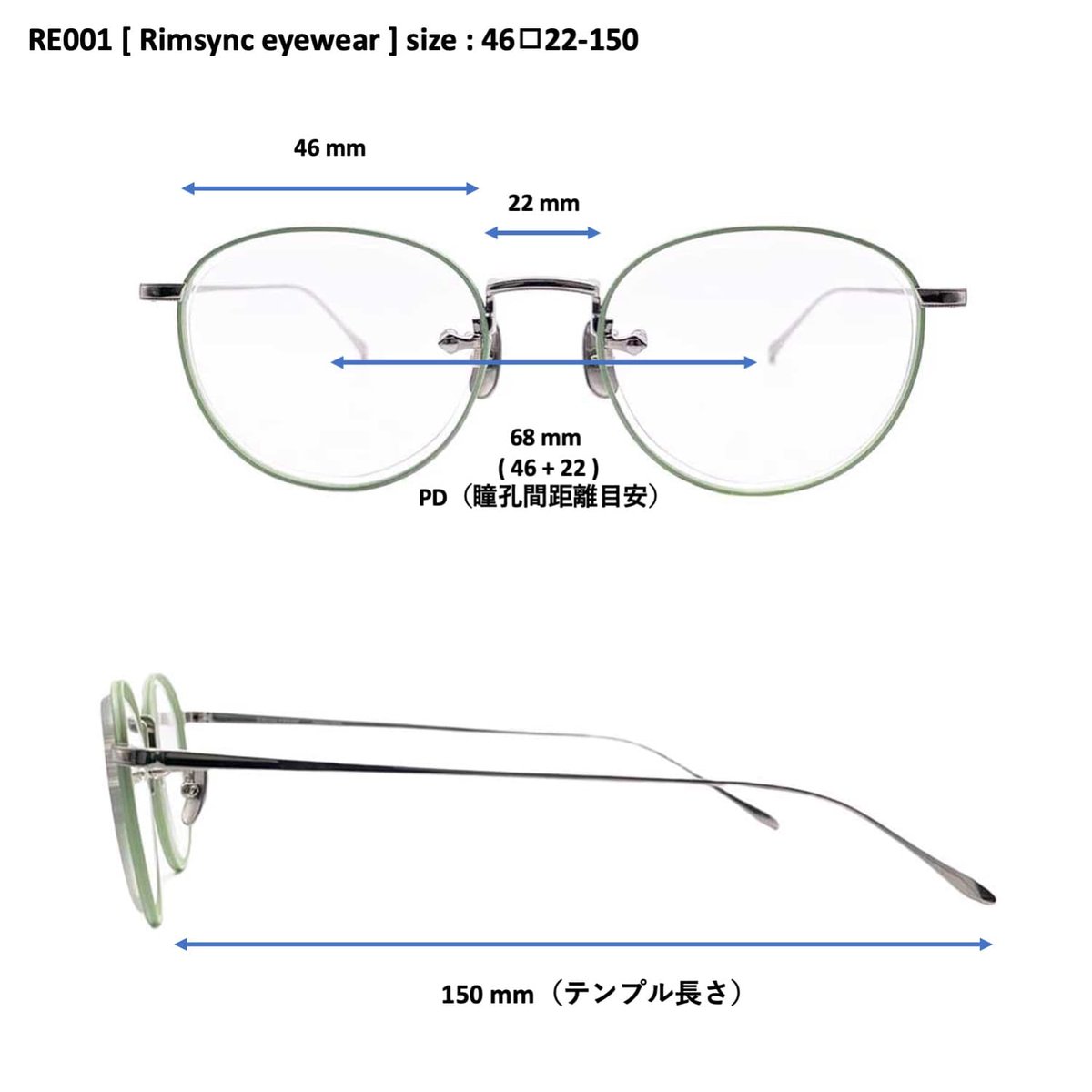 Size(mm)
1: Lens width: 46
2: Bridge width: 22
3: Temple length: 150

Color
C1: Navy x Silver
C2: Black x Gold
C3: Orange brown x silver
C4: Green matte x champagne gold
C5: Peppermint green x silver
C6: Chocolate x Silver

Lens color clear