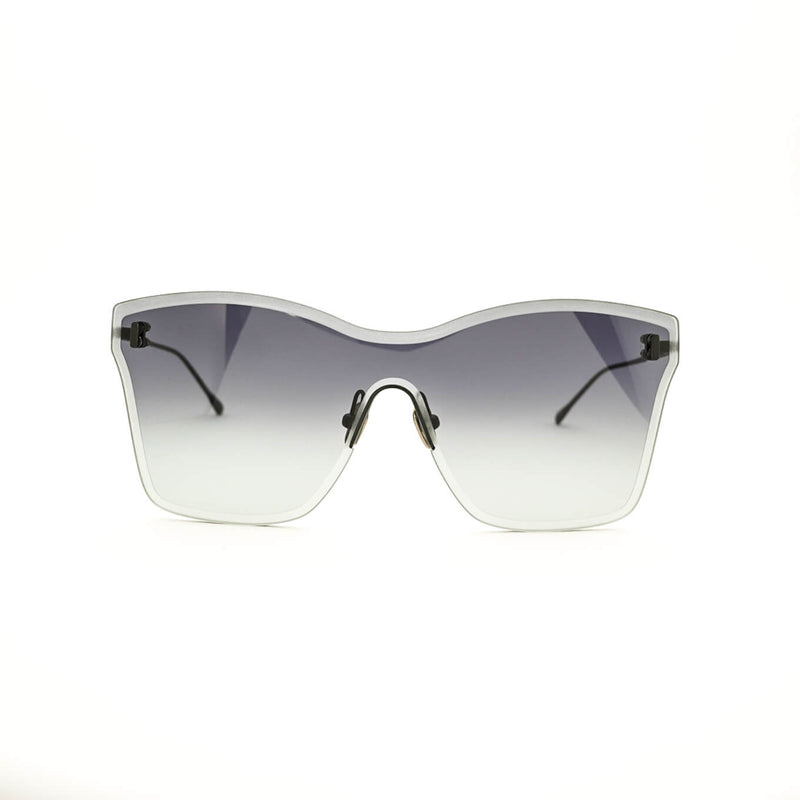 This item has single eye lens of sun glasses which is frame like design by curving lens with step to make it looks like frame. Its shape has Wellington shape which is similar to classical 80's. We adopted β titanium for temple and nose pad. It is very light weight and safe to those who have allergy.
We are afraid but we don't offer lens replacement service for this item.
Size (mm)
1: Lens width + 2: Bridge width 140
3: Temple length 130
4: Lens height 51
5: Frame width (excluding temple part) None
6: Overall width 140
7: Overall vertical width 58

Color: Color:
C1: SMOKE HALFxMATTE BLACK
C2: BROWN HALFxSILVER
C3: SMOKExPERSIMMON

Lens color: sunglasses lens
Nose pad: With nose pad
Country of manufacture: Japan
Rim: full rim
Material: β Titanium
Related search keywords:
METRONOME, Color Sunglasses Lens, Wellington, β Titanium

This product comes with an outer box, hard case, soft case, and cleaning cloth.