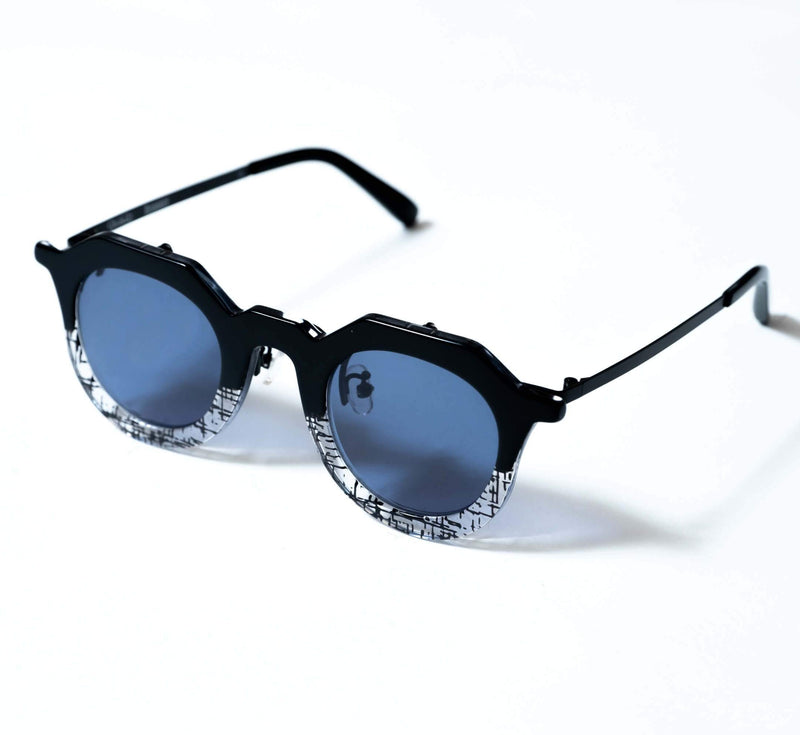 【Limited Edition】ATTITUDE [DEVILOCK®︎ × Resonance by METRONOME®]

DEVILOCK®︎ × Resonance by METRONOME®

"ATTITUDE"

This item comes with an outer paper box, original case and cleaning cloth.
Legendary brands DEVILOCK and Resonance are celebrating their 25th anniversary.
The first collaboration item between brands that have a high affinity with music.
It is not a common collaboration that just modifies the existing model, but as the model name "ATTITUDE" indicates, it is a completely original model that embodies the creation of both designers from scratch.
Based on the universal style sunglasses called Crown Punt, Resonance's specialty is the lens flip-up gimmick, giving it a unique and classic look.
In addition, the practicality of preventing fogging of the lens when wearing a mask, which is now a necessity in our daily lives, is also added.
Standard common colors, black and demi. A total of 4 colors are available, including limited original colors that express the identity of each brand.
This is a one-lot-only product that is completely limited production, so please purchase it as soon as possible!
Material: Stainless & Acetate
Country of origin: China
Color:
C1 : Black
C2 : Brown DEMI
C3 : DK-Red (DEVILOCK Limited color) *OUT OF STOCK
C4 : Half Black Check(Resonance Limited color)

Size:
45□27-140 
1: Lens width 45
2: Bridge width 27
3: Temple length 140
4: Lens height 39
5: Frame width (excluding temple part) 115
6: Overall width 140
7: Overall vertical width 50

Weight : 31g