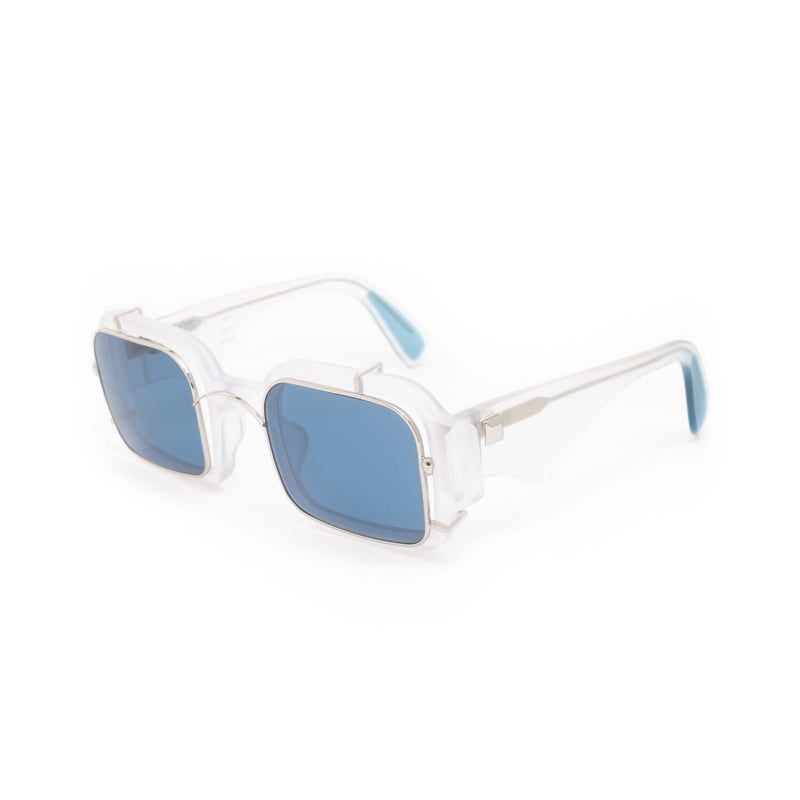 Infected[2021 Kudan x Resonance Collaboration Model]
Infected[2021 Kudan x Resonance Collaboration Model]
HAND MADE.
By installing a clip lens attachment / detachment gimmick that brings functionality and a three-dimensional volume feeling that can be worn in 2WAY, sunglasses / clear lenses.
Product detail :
Lens color
Frame lens: CR39 blue light cut clear lens
Clip lens: Sunglasses lens
Nose Pad:Acetate Nose Fill
Country of manufacture: China
Rim: full rim
Material: Acetate, Stainless
Related search keywords:
Stainless, Acetate, Sunglasses, KUDAN, Resonance, Glasses, METRONOME
Color:
C1 : Black : Clip Lenses : Gray
C2 : Brown Demi : Clip Lenses : Brown
C3 : Clear (KUDAN color) : Clip Lenses : Light Red x Light Blue 
C4 : Mat Clear (Resonance Color) : Clip Lenses : Blue 
Size(mm)
1 lens 51mm
2 bridge 29mm
3 temple 135mm
4 lens height 39mm
※If you want to check whether the size of your glasses fits you, measure the lens width of 1 and the bridge width of 2, and you will find the size that suits you.